Butt, Willis battle in Richmond mayoral race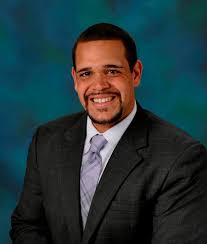 Melvin Willis: Richmond candidate for mayor Melvin Willis was born and raised in Richmond and is a current member of the Association of Chamber of Commerce Executives (ACCE). He was also the city's youngest council member ever elected at the age of 26 in
2016. While on the Richmond City Council, he helped pass the Fair Rent Control Measures and was a part of a successful effort to raise the minimum wage for workers in Richmond. After achieving success on the city council, Willis decided to run for mayor and has the support of many people in Richmond, including former mayor Gayle McLaughlin. She said, "Melvin is thoughtful. People know him and love him and he is the best for Richmond." Willis' run for mayor is based on his two mottos: "People power" and "Neighbor power." Willis said he vows to "keep people in their homes, fight pollution, defend immigrants' rights, improve schools and reduce violent crime." He also said he will continue his policy of rejecting corporate money or its influences.
---
Tom Butt: Tom Butt, current mayor of Richmond since 2015, is running as the incumbent against Melvin Willis on Nov. 6. Butt grew up in Arkansas, where he worked as a U.S. Forest Service firefighter before joining the U.S. Army. He served in Vietnam from 1969-70. He would later move to Richmond in 1973 after earning his master's degree in architecture and urban design from UCLA. He served on the Richmond City Council for 19 years beginning in 1995. Tom Butt has been the only city council member running a business in Richmond. He is a member of the board of trustees of Richmond's oldest church. The candidate said he hopes to continue his progressive priorities — making Richmond safer, healthier and greener and a place where youth can get a quality education and enjoy space for recreation. He also emphasizes equity, opportunity, fairness, social, and environmental justice. Since Butt became mayor of Richmond, the city has seen historically low unemployment.
There has also been a reduction in crime and homicides, increased construction of more affordable housing and the first signs of the rebirth of Hilltop Mall. He is endorsed by Lt. Governor Gavin Newsom, Congressman Mark DeSaulnier and State Senator Nancy Skinner.