After winning two games against College of the Redwoods and Lassen College respectively, the Comets' men's soccer team's potential winning streak came to a halt when they tied at home last Tuesday.
The game started fast, as just five minutes in, forward Mark Salgado scored an unassisted goal. This was then followed up by a second goal from left wing Santiago Hernandez, who was assisted by goalkeeper Brian Tafoya Chavez. This seemed to give the team a sense of confidence, as the score was already 2-0 about 25 minutes in.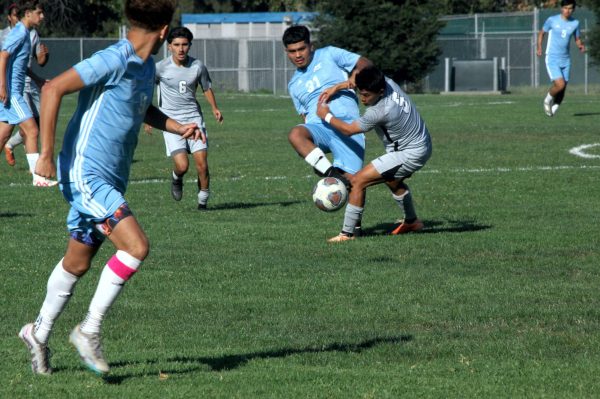 The Comets began to face adversity toward the end of the first half, as Foothill scored two back-to-back goals. It was clear that Foothill had found an obvious hole in the Comets' game plan and started to take advantage of it. The score was then tied 2-2 going into halftime.
Coming back from halftime, Foothill scored a third goal not even a minute in. Not only did the Comets lose the lead, but they had completely lost their momentum.
Story continues below advertisement
Even though the Comets seemed stifled, their focus only grew. This was clear when center Tommy Hoptry assisted Santiago Hernandez for his second goal of the game. Once again the score was tied, this time at 3-3.
As the game went on, both teams had multiple chances to score towards the end of the game, however, neither team was successful. The match ended with a tie at 3-3.
"It was a tough game. We lost the lead, we were winning two to zero. That got me a little frustrated and mad but we came back, even though we started losing at the end," left wing Santiago Hernandez said after the game.
Defender Mark Salgado followed up saying, "Honestly, I felt like we were going to close the game, but you know, we gave up the lead. I think we got outpaced in the back. They capitalized on the mistake, and they wanted it more. We scored and had our chances in front of the goal, but we just couldn't capitalize. It was a good game overall, but I feel like we could've closed this game down easier."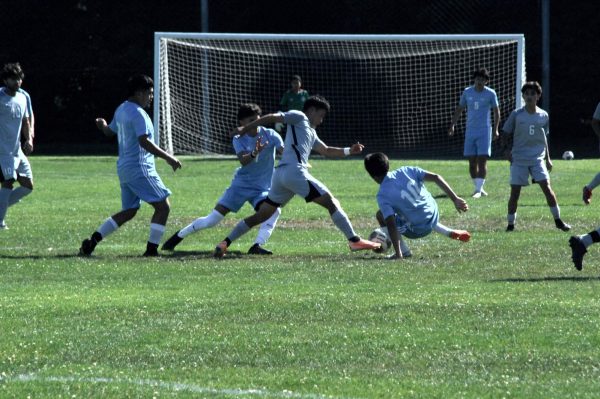 If this match proved anything about the Comets, it's that even when the chips are down, their determination makes them a feared opponent, whether at home or away.
Want to stay in the loop on news in and around West Contra Costa County and Contra Costa College? Add your email address to receive The Advocate's monthly newsletter.