Board Trustee dies; district loses longest tenured member
John T. Nejedly dies in New Orleans over the weekend, cause of death unknown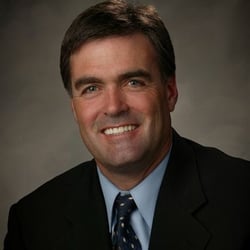 District Board Trustee John T. Nejedly, 52, died in his hotel room while attending a community college leadership conference in New Orleans over the weekend, district officials said on Monday. The cause of death is unknown.
Contra Costa Community College District President Vicki Gordon said Nejedly, who was elected to the board in 1994, was in New Orleans for the annual Association of Community College Trustees convention with district Chancellor Helen Benjamin and Public Relations Director Tim Leong.
"I'm in utter shock," Gordon said. "He was the youngest board member by two or three years. For 22 years he has been such a fixture within the district. It doesn't seem possible for him not to show up to our next (board) meeting (on Wednesday)."
Leong said Nejedly had the most experience and historical knowledge about the district.
"He had the longest tenure on the board. Now the longest is six years," he said. "So it dropped from 22 years to six. We are going to miss a lot of the knowledge about the district's history of decision making."
Leong said he was not staying at the same hotel as Nejedly, who was at the New Orleans Hilton. No information about his death has been released by the New Orleans Police Department.
"We know he didn't answer the door," he said.
Gordon said, "I don't know if he stayed to attend more (ACCT) classes or what. All we know is that he passed away sometime this weekend and he passed in his sleep (in his hotel room)."
She said Nejedly's passing is a huge loss because he was able to help secure millions of dollars in bond money that provided students and staff with the facilities they deserve.
Trustee John Marquez, district Ward I representative and now the longest-tenured member, said he and Nejedly were close and worked together for six years on the board.
Marquez said the news of Nejedly's death on Monday came as a "shock."
"No one expects something like this to happen to a person who appears to be in excellent health, happy and outgoing," he said. "Something like this is totally devastating."
Nejedly, the son of former state Sen. John A. Nejedly, is one of three trustees to die since 2010. He lived in San Ramon and is survived by his wife and three children.
Leong said more information about a memorial service and how the district plans to replace Nejedly, who represented Ward 4, will be released later this week.
He said the procedure to find the Nejedly's replacement must be done in public. But because the next Governing Board meeting is on Wednesday, he recommends that the board postpone the discussion until after a memorial service honoring Nejedly is held.
"I'm still shocked. He was such a fun guy — a joker," Leong said. "I wouldn't be surprised if John Nejedly showed up laughing (at the next meeting) because he was playing a joke on me."