Split exposes mental disorder, trauma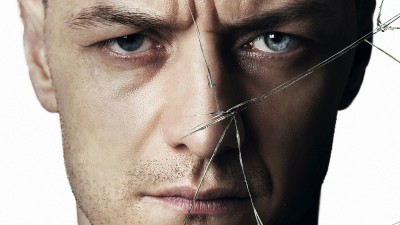 "Split" is ideal for anyone interested in the mindset of people with mental disorders, like me. But anything you expect from a psychological thriller will always be proved wrong and end up leaving you wide-eyed during every scene. Which is always a good thing.
Directed by M. Night Shyamalan, "Split" follows up as a sequel to "Unbreakable" in a dark storyline that keeps the audience on edge during every scene. "Split" is currently showing in all local theaters.
Claire and Marcia, played by Haley Lou Richardson and Jessica Sula, are two of the three young victims who become captives of a madman named Dennis, played by James McAvoy, not long into the movie. Casey, played by Anya Taylor-Joy, is the typical outsider with a dark past, maybe darker than Dennis'.
Dennis is one of the many minds in the body of Kevin Wendell Crumb. His condition is called dissociative identity disorder. Although this disorder is complex, it wasn't hard to understand it as demonstrated by Kevin. His actions were disturbing and unpredictable.
His therapist Dr. Fletcher, played by Betty Buckley, is gaining attention from scholars and doctors after concluding that patients can overcome their disabilities with the help of their own separate personalities. Yet she's shocked at how his condition grew into something uncontrollable by anyone, even himself. The movie was also unclear about what Dennis really wanted from the girls, besides feeding his perverted obsession with them. But as I've said, whatever I expected from the next scene was proved wrong in the best way possible.
Casey's survival instincts benefit her more than Marcia and Claire. It was the way she attempted to connect with Hedwig, Kevin's 9-year-old personality, that interested me. The audience even laughed a few times at his innocent humor. Although her interactions were unsuccessful, we see some of her own personality as Shyamalan shows her history of survival and childhood trauma. There was a connection between Casey and Kevin, every part of him, because of this.
I was waiting to see how Kevin got this way. I wanted to know why other people live inside his mind. "Split" answered these questions for me. Mental disorders like this don't usually happen without a certain situation where the state of mind is negatively altered.
For Kevin, we briefly see a flashback to when he was a young boy and relationship with his emotionally abusive mother. This scene helped the audience understand his actions and triggers.
However, Kevin's character doesn't represent everyone with personality disorders. This movie might have slightly exaggerated the way people live with it, especially toward the climax and ending, but that never took away from "Split's" brilliance.
McAvoy's characters were darkly funny, yet sad at the same time. They even connect with each other. Although that wasn't always a good thing, it was amazing to watch it all play out. They manipulate and intimidate each other, and I wondered if we all do that in our heads sometimes. There could be a Kevin Wendell Crumb in all of us.
If you really are interested in mental disorders, McAvoy's excellent performance or just in "Unbreakable's" long-overdue sequel, "Split" won't let you down. It's one of Shayamalan's strongest works since "The Sixth Sense." All those years leading up to this movie were worth the wait and I won't even mind waiting for a sequel.