Drugs cause district trustee's death
Reports, photos of hotel room give details of Governing Board member's overdose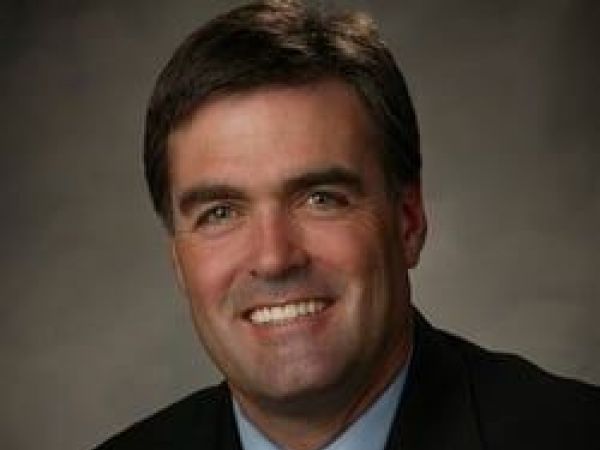 A mixture of cocaine, opiates and alcohol killed former district trustee John T. Nejedly, who died of "visceral congestion and edema" in his hotel room on Oct. 9, 2016, according to the New Orleans Parish Coroner's Report, obtained exclusively by The Advocate.
As was reported in The Advocate in January when the report's conclusions were announced by New Orleans Coroner's Office Spokesperson Jason Melancon, Nejedly's death is classified as an "accident" due to "multiple drug intoxication."
The report containing details of Nejedly's death is signed by New Orleans Parish Medical Examiner Dr. Jeffrey Rouse.
Nejedly's urine contained 3.1 micrograms of cocaine and 1.1 micrograms of opiates, and his blood screening showed .104 micrograms of ethanol, according to the St. Louis University Toxicology Laboratory Report contained in the coroner's report.
East Bay Emergency Medical Consultant Barry Gustin, who is based in Alameda, said Nejedly died from an overdose that led to respiratory failure.
"The morphine (opiates) and alcohol are depressants that block the respiratory drive and the cocaine stresses the heart to require more oxygen when, in fact, less oxygen is available to the heart," Dr. Gustin said. "The result is a cardiopulmonary arrest."
Details in the coroner's report state the tissue in both lungs showed "copious" signs of congestion and edema, and the membrane of his brain was thin, delicate and congested with mild signs of edema.
Visceral congestion and edema happens when tissue builds up in a major organ and then fills with fluid, Contra Costa College anatomy and physiology professor Micha Meltzer said.
"If somebody used cocaine, the arteries that supply the heart can clamp down and close off," Dr. Meltzer said. "So if the heart stops working, blood will back up and spill into the lungs."
Nejedly, 52, was found lying in bed with blood and bodily fluids running out of his mouth and down his chin by Hilton Hotel-Riverside Security Supervisor Lisa Finley, according to the New Orleans Police Department (NOPD) Incident Report obtained by The Advocate in October 2016.
A bag containing a "white powdery substance," a size 32B multicolored woman's bra, an unidentified cell phone and a handwritten note were taken for evidence by Crime Lab Technician Traci Ban, the NOPD Evidence Worksheet states.
While Ban wrote the bra "may contain DNA" on the worksheet, the NOPD Crime Investigation Unit Report states that none of the evidence was examined in the lab for DNA.
And while the NOPD Item Report shows three loose $100 bills found in Nejedly's clothing and luggage were also "held for investigative purposes," they also were not examined in the lab, according to the crime scene report and the evidence worksheet.
In photos of the hotel room, provided by NOPD Public Information Officer Jazreel Joseph upon request from The Advocate, eight unopened miniature bottles of different alcoholic beverages, two opened wine bottles and a 32 ounce bottle of Heineken are clearly visible.
In the photographs, the other bed in the room is unmade, the television is on and there are two boxes of Trojan condoms, one opened and one unopened, on the TV stand.
These pieces of evidence were not included in the NOPD's incident or investigation reports.
Visible on the hotel room desk is a handwritten note reading "naughty little slut," with the top part of the note redacted. Joseph said it contained a phone number that was removed from the image to protect the privacy, or identity, of a person.
When asked why the number was withheld, Joseph said, "We will not un-redact the telephone number. Our redactions are standard and in accordance with local (laws)."
After repeated attempts by The Advocate to speak with the officers and Detective Doug Butler who arrived at the scene of Nejedly's death, NOPD Senior Public Information Officer Dawne Massey said there is no new information regarding the case and that it is closed.
"(The) NOPD is not required to continue to respond to your requests for answers (to questions) or interviews," Massey said. "The information that is available on this incident has been made available to (The Advocate)."
Setting it straight
Nejedly, who was the longest serving district trustee at the time of his death, died while attending the annual Association of Community College Trustees Conference in New Orleans.
Contra Costa Community College District Governing Board President Vicki Gordon said trustees nationwide attend workshops, discussions and establish connections to help bolster student success within their districts at the annual conference.
Nejedly, the son of former California Sen. John A. Nejedly, served 22 years on the Governing Board and helped its three campuses and two centers receive $856.5 million in funding through three different bond measures that were passed by county voters.
These bonds are Measure A in 2002 ($120 million), Measure A in 2006 ($286.5 million) and Measure E in 2014 ($450 million).
Gordon said the Governing Board approved the business trip to the conference for three district employees by consensus two months before the trip.
District Chief Financial Officer Jonah Nicholas said the district paid $2,663.71 to fund Nejedly's hotel, conference registration and insurance liability fees.
Gordon said former district chancellor Helen Benjamin and district Communications and Community Relations Director Tim Leong also attended the conference.
She said Nejedly flew to New Orleans on Oct. 5, 2016 — one day before Leong and Benjamin arrived.
But according to the Hilton Hotel-Riverside Openings of Lock 636 Log, which details when Nejedly's electronic key card was used to unlock the door, he checked into his room on Oct. 4.
Leong said he and Benjamin flew back to the Bay Area on Oct. 8.
Finley, the hotel security supervisor, said she came across his body at about 8 p.m. on Oct. 9, according to the initial police report.
But the lock log shows Finley opened Nejedly's room door at 6:53, 7:02 and 7:05 p.m.
The original time of death stated in the police report, 8:25 p.m., does not coincide with the coroner's report findings, which state Nejedly's body already started showing signs of "lysis of rigor, marbling and green discoloration of the right lateral torso, clouding of the (eyes), and purge fluid exuding from the nose and mouth."
The autopsy was performed about 12 hours after he was discovered in the room, according to the coroner's report.
Blurred lines
Contra Costa College President Mojdeh Mehdizadeh, a former district vice chancellor, said Nejedly's death was shocking because he never showed signs of drug or alcohol use. Mehdizadeh worked with Nejedly at the District Office from 2001 until she was hired at CCC in 2015.
"He was always extremely professional and focused in the workplace," she said. "Because (his death) was so sudden, and unexpected, there is a deep level of sadness."
Leong said because Nejedly was an employee of the district, he was required to adhere to Human Resources Procedures 1080.11 and 1080.06.
District policy prohibits the use, possession, manufacture or distribution of drugs or alcohol on "district property, during district-sponsored trips, activities or workshops, and in any district facility or in any vehicle operated by students or employees."
In a phone interview on Oct. 10, the day after Nejedly's death, Leong said Nejedly did not show any behavior associated with drug use when he and Nejedly went to a concert at the D.B.A., a bar and music venue, on Oct. 6, or the next day when Nejedly attended a conference workshop led by Dr. Benjamin.
Leong said he and Benjamin were the last people from the district to see him alive. They did not travel with Nejedly to, or from, the community college leadership conference.
While Nejedly is one of three district Governing Board trustees to die since 2011, Sheila Grilli in 2013 and Jesse Reyes in 2011 being the others, the circumstances surrounding his death has raised some concern.
District Health and Human Resources Director Dio Shipp said the district's drug and alcohol policies require background checks during the hiring process. Once employees are hired, they are not required to undergo laboratory drug tests.
"We don't require anyone to undergo a drug test (even during the hiring process)," Shipp said. "But if there is suspicion of drug abuse reported, and if the person in question wants to voluntarily take the steps toward recovery, they can.
"There was no hint of drug abuse (with Nejedly)," Shipp said. "Everyone was caught by surprise. It was a tragic situation because it was obviously a trip sanctioned by the district. And it's unfortunate, but the event happened."
Leong said there is a drug policy that applies to all district employees, but it is difficult to know if employees are abusing a substance if they do not display erratic behavior.
"There is some (probing) in terms of looking for signs of substance abuse during the hiring and screening process as a condition of employment," Leong said. "I can't believe we don't have a policy (for ongoing drug testing)."
Shipp said it is difficult to tell if someone is intoxicated because the individual could have a pre-existing medical condition that resembles the behaviors of being drunk or on drugs.
He said people who have diabetes could become sluggish and pass out if they do not take their prescribed medicine.
"This could lead someone to believe that a person is intoxicated," he said, "but they simply were suffering from low blood sugar."
However, Shipp said, Nejedly never showed a hint of this kind of behavior.
"I had no knowledge of him having a history of using (drugs or alcohol at work), or a hint that something as horrific as this would happen to him," Shipp said.
History of abuse
While no one reported Nejedly for drug use on district property during his tenure on the board, he does have a public history of drug and alcohol abuse, dating back more than 10 years.
Nejedly sued his two siblings after their father John A. Nejedly's death in 2006, accusing them of manipulating John A. into removing John T. from the family trust because of John T.'s alleged drug use, according to an East Bay Times article published in 2007.
Nejedly, the oldest child, accused his brother Jim Nejedly and sister Mary Nejedly Piepho of manipulating his late father over a period of years with false accusations of his drug use and financial problems.
However, in that article headlined "Siblings dispute senator's estate," Nejedly told an East Bay Times reporter that he had struggled with drug addiction since high school.
He dropped the lawsuit against his siblings in 2009 without gaining access to his father's trust.