Richmond streets fill with spirit, soul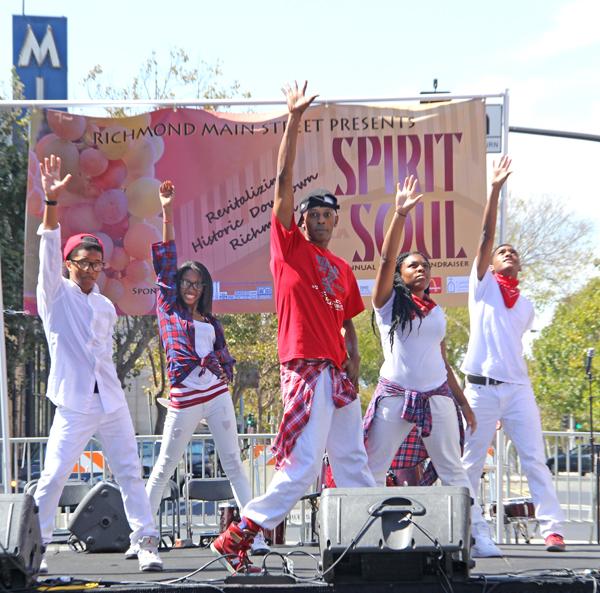 Residents came from all over Richmond to celebrate the sixth annual Spirit and Soul Festival on Sept. 13.
This festival, hosted by the Richmond Main Street Initiative, had live performing artists, youth dancers, wine gardens, food vendors and more made available to the public.
The event is focused around community engagement, celebrating diversity in Richmond and commending all the talent the city has to offer, Amanda Elliott, executive director of the Richmond Main Street Initiative, said.
This is the third year the Spirit and Soul Festival was celebrated on the street of McDonald Avenue. The first time the event occurred, it took place at the Craneway near the Homefront and the Rosie the Riveter Museum, which is quite a distance from the inner city community of Richmond.
The following two year, the event was brought closer to the community, located in the garden at Harbor way.
"I've been here for the whole six years and every year it gets better," Richmond resident and painter Malik Seneferu said. "I'm a Richmond home-owner, and being able to engage with people around the community is a great thing.
"When I first (moved to Richmond) in 2005, nothing was here; the streets were empty. The community has grown so much and for me and my wife to see it has been a blessing."
Seneferu said that the Main Street Initiative is the heartbeat of all these programs that have been coming together and sprouting from the community.
First year vendor Kelly Garcia was looking forward to making new community partnerships at this year's festival.
"As the principle for Summit Public Charter School, I hope to find new students and talk to parents, being that we just opened in the fall with a total of 125 students," Garcia said. "Volunteers are needed for our after-school tutoring."
Another first year vendor, David Almonte with Writer Coach Connection, is looking for members of the community to sign up and volunteer to help the youth.
Writer Coach Connection has been a part of the Richmond community for three years now, Almonte said, working with students at Richmond High and recently expanded to Kennedy.
Beverley Roberts-Charles, Richmond program manager for Writer Coach Connection, said, "We want the community to invest in their education."
If one wishes to attend a future event hosted by the Richmond Main Street Initiative, the organization ends the year with the Downtown Holiday Festival in December.
The event will include activities such as gift giving and a chance to interact with Santa.