Community mourns Courtney Beane's sudden death
Nearly one week has passed since former Comet football player, Courtney Beane was pronounced dead following an early Easter morning car accident in Sioux Falls, South Dakota where the junior relocated to attend college at the University of Sioux Falls in January.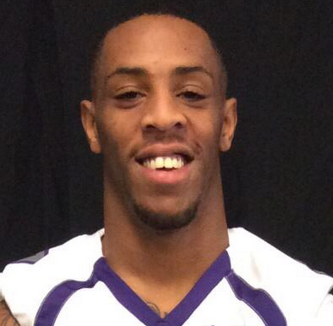 Beane, 24, was pronounced dead at the scene, while passenger and fellow Cougar teammate, Jared Brito of Covina, California, suffered serious, but non-life-threatening, injuries.
Police reports indicate the Beane lost control, hit a pedestrian guardrail on a bridge and traveled down the embankment of a levee.
Funeral services will be held Thursday at New Beginnings Church in Oakland at 11 a.m. and the quiet hour will be tonight at the Chapel of the Chimes in the same city.
"He (Beane) was just here a week before we got the tragic news, just to show his smile and work out with the guys," Comet coach Pat Henderson said. "It was encouraging to see that smile because we knew what it represented. It represented an appreciation to be able to continue to do something you love to do.
"I appreciate Courtney (Beane) for being a light in the dark when this program was going through its struggles last season."
In a statement released by Sioux Falls Director of Athletics Communications Dan Genzler on April 1, USF coaches and program offered their deepest condolences to Beane's family.
"Our thoughts and prayers are with Courtney's and Jared's families," USF football coach Jon Anderson said. "I extend my sincerest condolences to Courtney's family. We are truly heartbroken, and our team is distraught about Courtney and praying for Jared's recovery. Courtney was not with us long, but he very quickly found his place in this program. Our team is a family, and we will be here for each other during this difficult time."
The university has also established separate GoFundMe accounts, in the names of both athletes, to assist the families with any expenses they may incur.
Information of the disaster spread quickly and by the time students returned from spring break, the news had already blanketed the campus community then dispersed back across the country.
Former Comet and teammate of Beane, defensive lineman Mike Ihejeto, who now attends the University of Northern Colorado, said he heard about the news shortly after it happened.
"We didn't talk much, but it still hurts to lose a teammate," Ihejeto said.
He said the situation is doubly tragic because athletes work so hard to make it out with the opportunity to continue playing. Beane was one of the guys who made it out.
At Sioux Falls, Beane was a business administration major and already received his associate degree from CCC last year.
Beane thrived in the classroom and on the field as a Comet.
This past season, while playing for CCC, Beane's on-field performance earned him Bay 6 Conference All-Purpose Player of the Year honors and the wide receiver was voted the Comet football program's Most Valuable Offensive Player in 2017.
He showed unmatched enthusiasm, passion and leadership in helping drive a young team in 2017, Comet assistant coach Alex Beglinger said. Always displaying a contagious smile, his exuberance and passion for life was magnetic.
Henderson said, "We thank Courtney (Beane) for his courage and the energy he brought to our program last season. He was a loving young man who took pride in being around his teammates and coaches and we will miss him."