Symptoms of stress discussed at PsyR conference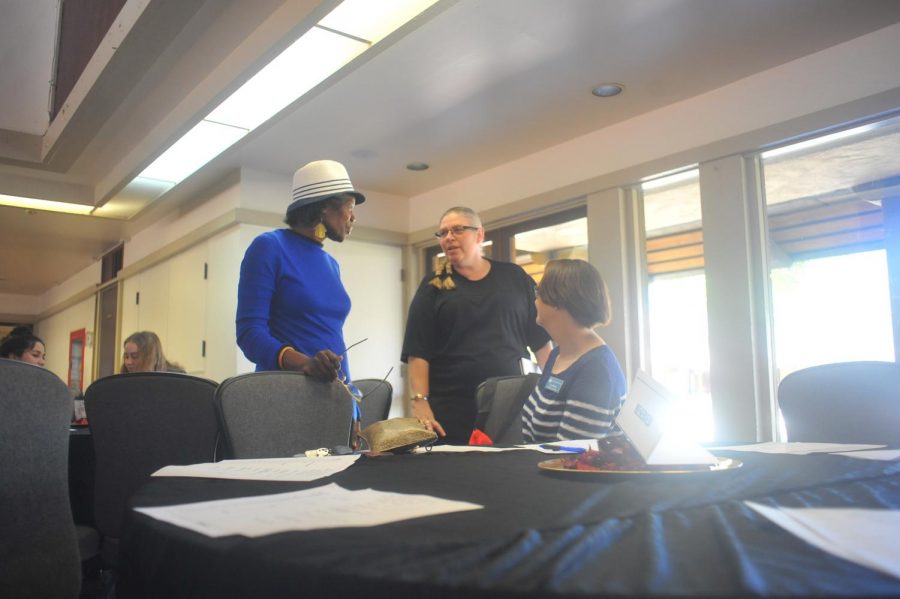 Today's society calls for a lot of hustle and bustle, which can cause stress on an individual that could lead to forgetting about the importance of self-care.
Saturday at Maple Hall Community Center in San Pablo, clinical psychologist Cathia Walters-Knight addressed ways to handle stress during the Psychological Rehabilitation and Recovery Conference.
Knight discussed what stress is and what it stems from. With soft music playing, food being served and massage therapists on hand to serve attendees, the scene made for a relaxing environment to talk about self-care.
Dr. Walters-Knight said when most people think of stress they think negatively about it and believe all of it is bad.
She said there are three common types of stress — eustress, which can be positive stress that motivates people toward a goal; distress, which can be negative and cause mental and physical health problems leading to depression; and dysfunctional stress like sexual abuse or physical and mental abuse that can result in long-term trauma.
"I want to provide knowledge and give insight to people on how to handle stress. In our society, everyone is stressed, so if I can help alleviate or give tips, I want to do my part," Dr. Walters-Knight said.
Contra Costa College health and human services professor Mary Johnson said, "This year we wanted to give everyone the feel of a conference off campus and allow those who have never been to a professional conference a chance to be a part of it. That is why we chose Maple Hall as the location this year."
The event was held at Argosy University in Alameda in 2014 and 2015. The past two years it was held in the Community Center near Helms Middle School.
The exercises Dr. Walters-Knight taught at the gathering were lessons she has learned in her profession and from training and workshops that she has attended, she said.
San Pablo resident Kathy Insixiengmay said, "I have forgotten how important self-care is and I have put my self-care aside because of how busy life can get.
"I want to learn how to take time for myself without feeling guilty. I feel a lot of people don't take time for themselves because they're always on the go."
Insixiengmay said she attended the event last year and really liked it. It also will help her in her future work in the health and human services field.
Psychology major Ockemia Kates said, "Professor Johnson encouraged me to come to this event. She knows I have a lot going on in my life right now, so she pushed me to come get great tips on how to handle stress."
Dr. Walters-Knight said signs and symptoms of stress are lack of sleep, low energy, pain in muscles, headaches, frequent colds and infections. Stress triggers and releases cortisol and adrenaline into the system, which activates the body's fight or flight response.
If these response mechanisms are activated on a regular basis, the hormonal spikes can cause a lot of physical and emotional problems, she said.