12th college president chosen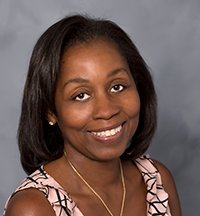 After a nationwide search that was narrowed down to three finalists, Dr. Katrina VanderWoude has been chosen as the 12th permanent president of Contra Costa College.
"I consider it an honor and a privilege to have been selected to serve as the next president," VanderWoude said in Thursday's Contra Costa Community College District press release.
"I am drawn to the commitment of the faculty and staff of CCC and to their students and community. I am looking forward to being a part of the next chapter in the journey of Contra Costa College."
VanderWoude, who is currently the vice president of academic affairs at Grossmont College in El Cajon, California, will officially take office on Aug. 6, after approval of her contract by the district Governing Board on June 26.
VanderWoude presided over 800 full and part-time faculty and staff including six instructional divisions that cater to approximately 19,000 students as its chief instructional officer.
During her five-year tenure at Grossmont, which is a designated Hispanic Serving Institution and an Achieving the Dream school, VanderWoude provided leadership in improving enrollment growth within the summer and winter intersessions.
Achieving the Dream schools are an expanding network of community colleges across the United States committed to helping particularly low-income students and students of color, achieve their goals for academic success, personal growth and economic opportunity.
Governing Board President John Marquez said, "I have not met her, but I did read her background and on paper she seems more than qualified for the position. I'll support Chancellor Fred Wood's decision on the appointment because he's doing the best he can, but I am disappointed (with the process)."
Marquez, who is a CCC alum, said the chancellor hired the search firm PPL, Inc. to oversee the search and recruitment process for the position and was shocked that a Latino or Latina candidate was not a finalist.
"I was really, really looking forward to having at least one or two Latino or Latina candidates," he said. "(It's surprising) that they could not find any in the whole country. That just bothers me."
"It's the chancellor's prerogative to appoint whoever he wants. The search committee and recruiting group didn't find one qualified Latino or Latina in the whole country? I find that so unbelievable. I am disappointed with the process."
The application period was open from March 23 to May. The hiring committees forwarded three candidates as finalists.
Besides Dr. VanderWoude, Dr. Eric Friedman and Dr. John Mosby were invited as finalists to attend presidential forums held on campus May 21-23 in Fireside Hall.
This gave CCC faculty, staff and students the opportunity to get to know each candidate and give input to the chancellor before he chose the new CCC president.
Having served Hudson County Community College for 11 years, Dr. Friedman taught at a number of public and private colleges, including 14 years at Drew University, as well as Passaic County Community College, New School University, and The Art Institute of New York City.
He holds a bachelor's degree in English from the University of Denver, a master's in humanities and social thought from New York University, and a master's and Ph.D. in sociology from the New School for Social Research.
Dr. Mosby, who has been serving in higher education for 23 years, is currently vice president of student services at Mission College in Santa Clara, where he oversees the student services unit of the college, including all categorical programs, Admissions and Records, financial aid, health services, counseling, international studies and athletics.
He holds a bachelor's degree in English from St. Mary's College, a master's in educational and counseling psychology from the University of the Pacific and a Ph.D. in leadership and higher educational administration from the University of San Diego.
Although a lackluster turn-out by the CCC community plagued the forums due to scheduling conflicts with Finals Week, the process moved forward.
"Dr. VanderWoude's accomplished and varied background, commitment to students and dedication to diversity, inclusion and equity prepare her very well for this important leadership role," Chancellor Wood said in Thursday's press release.
"The Governing Board, fellow presidents and I look forward to working with Katrina as president of Contra Costa College."
The search for a new president began shortly after the sudden removal of former CCC president Mojdeh Mehdizadeh in February and the insertion of Interim President Chui Tsang.
Mehdizadeh arrived at CCC as interim president on Jan. 16, 2015 and served in that capacity until she was selected as CCC's 11th permanent president on March 23, 2016.