Evidence opens questions surrounding district trustee's death
White powdery substance, woman's bra, cell phone found in John T. Nejedly's hotel room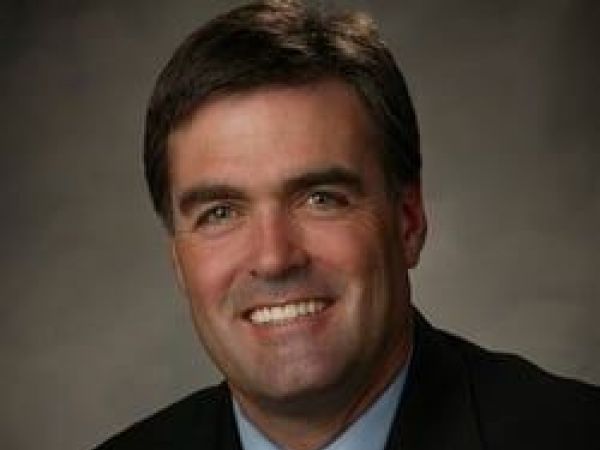 John T. Nejedly was found lying shirtless in his bed with blood and bodily fluids running out of his mouth and down his chin by a security supervisor in his Hilton-Riverside Hotel room, according to the New Orleans Police Department's incident report obtained by The Advocate today.
The longest serving Contra Costa Community College District trustee died on Oct. 9 while attending the annual Association of Community College Trustees conference in New Orleans.
A gram of white-powdered substance in a plastic bag, three $100 bills, a woman's bra and a cell phone were found in Nejedly's hotel room, 636, according to the report.
Hilton-Riverside Security Supervisor Lisa Finley reported finding Nejedly in the dark, alone and unresponsive at about 8 p.m. when she entered the room, the report states.
Upon finding Nejedly, police officers Ian Santo-Ferraro and Michael Murhammer contacted Sgt. Roy Guggenheim who dispatched the District 8 Homicide and Detective Investigation Units to the Hilton, at 2 Poydras Street, to assist in the investigation.
Emergency medical units arrived at the scene and tried to resuscitate Nejedly, but the district trustee, who served for 22 years, was pronounced dead at 8:25 p.m.
New Orleans Coroner's Office spokesperson Jason Melancon said at this point in the investigation the evidence found at the scene does not point to a cause of death.
"The cause of death remains under investigation," Melancon said. "It will take several weeks (to complete the coroner's report)."
New Orleans Police Department Public Information Officer Aaron Rooney said dispatching homicide investigators in a case like this is common procedure when the cause of death is unknown.
"They are called (to the scene) to conduct their investigation before the coroner (arrives) just to be sure," Rooney said. "It's a precautionary measure."
He said because the investigation is ongoing, he and the detectives and officers who responded to Nejedly that night are unable to comment or provide any information as it may compromise the investigation.
District Communications and Relations Director Tim Leong, Chancellor Helen Benjamin  and Nejedly were all in New Orleans to attend the ACCT convention. Nejedly and Dr. Benjamin stayed at the Hilton and Leong stayed in the DoubleTree, Leong said.
At the Governing Board meeting on Oct. 12, Benjamin told a room full of people who were there to mourn Nejedly's life and legacy that she and Leong were the last people from the district to see him before he died.
Leong said he and Benjamin left the ACCT convention a day before Nejedly was found dead.