Succulent delectables highlight culinary affair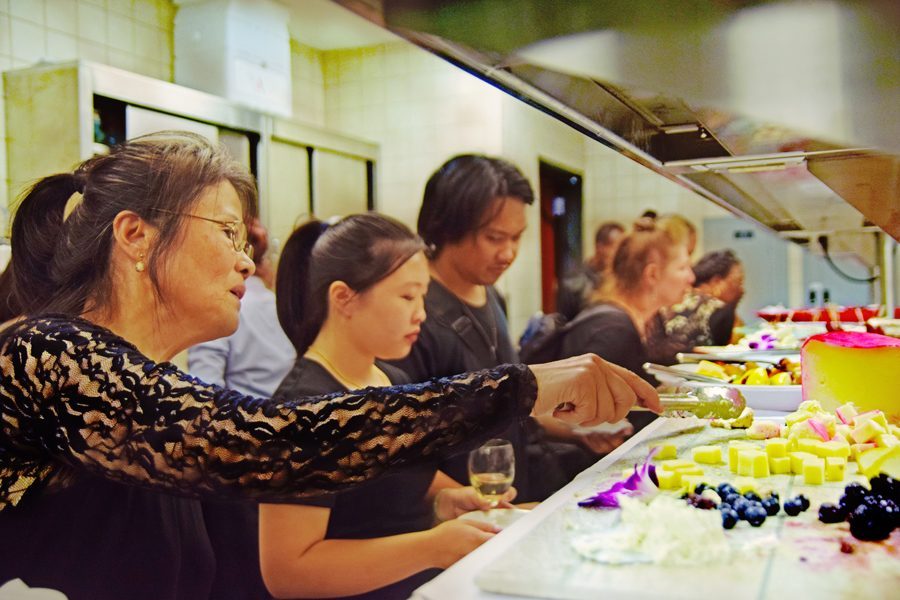 The combination of chocolate and champagne have the power to make the average person's taste buds burst with enthusiasm.
Knowing this, the culinary arts department is hosting a Chocolate and Champagne event this Saturday in the Aqua Terra Grill from noon-3 p.m.
Tickets are $25 in advanced or $30 at the door to partake in all the chocolate and champagne that can be consumed.
Culinary arts major Christine Sanok said, "I am very excited for this event. When I heard chocolate and champagne, that got my creativity flowing. I had to figure out what savory food dishes I can incorporate in with chocolate."
"This event is to raise funds for the study abroad scholarship that culinary arts students use every year for a trip to Italy," culinary arts instructional assistant Angel Chau said.
Culinary arts hosts two major events every year, the Chocolate and Champagne event and the Food and Wine event.
It's all to fundraise for the Italy trip, culinary arts department Chairperson Nader Sharkes said.
Sharkes said, "The students are excited and nervous at the same time about this event, because they have to figure out a sweet and savory dish. That can be hard especially when it involves chocolate."
Sanok was a recipient of the Culinary Scholarship last year. She went on the study abroad trip to Italy and she said with enthusiasm how "amazing" it was.
The structure of the trip allowed students the opportunity to go into bakeries and restaurants to prepare authentic Italian food.
"The wild factor was the simplicity of how they cook over there. They only use salt, pepper, herbs and olive oil," Sanok said.
For the Chocolate and Champagne event, Sanok will be making chili and chocolate for her savory dish.
"Every type of age group is in here, so you get to learn from each other. Chef Nader and Chef Elizabeth Schwarz are amazing and have a lot of patience," Sanok said.
Instructors and culinary students came up with the idea of having the theme be chocolate and champagne.
Sharkes said, "For the past eight years we have had this event and it's always been really successful. The students love it as does the entire department."
Culinary arts also has an Empty Bowl event the following week on Oct. 19 from 11:30 a.m. to 2 p.m. The ceramics department makes the bowls and culinary fills them with delicious soup.
At Empty Bowls, for just $5, patrons can enjoy a hot, tasty, comforting meal.
Upon finishing, diners are welcome to take their empty bowls home.
The proceeds for that event go to the Bay Area Rescue Mission in Richmond, Sharkes said.
The culinary arts department is also planning a haunted kitchen event on Oct. 21 from 5-8 p.m.
For $10 per person attendees can enjoy activities, cookies and culinary student-prepared dishes.
"This event is more or a family. We want people to feel welcome and to bring their kids and family to enjoy the activities and cookies," Sharkes said.
Sanok said her best experience as a part of the culinary arts department is learning different ways to prepare meat and vegetables for meals she already cooks at home. She also says her knife skills have improved.
"Chef Nader is amazing. He has taught me a lot and there are many great resources in this department," Sanok said.